As soon as we send them out into the world, our brandies return to us crowned with medals. KuSshh immortelle brandy won gold at the Frankfurt International Trophy, while Kusshh gin was awarded a silver medal at the London Spirits Competition!
The prestigious Frankfurt International Trophy is the largest international competition of high quality wines, beers and spirits organized every year in Germany, where 400 tasters try thousands of products from around the world. While the categories of wine and beer are open for tasting to amateur enthusiasts, spirits are judged exclusively by an expert jury.
It is in this category, in competition with producers from 50 countries around the world, that our KuSshh immortelle brandy has won a gold medal, which makes us extremely proud. Brandy is a truly unique, with strong taste and aroma created by maceration of our "trademark" organic immortelle from KuSshh plantation in komovica brandy, with the addition of spices.
Maybe this award motivates you to taste it too? 😉
Order KuSshh immortelle brandy now!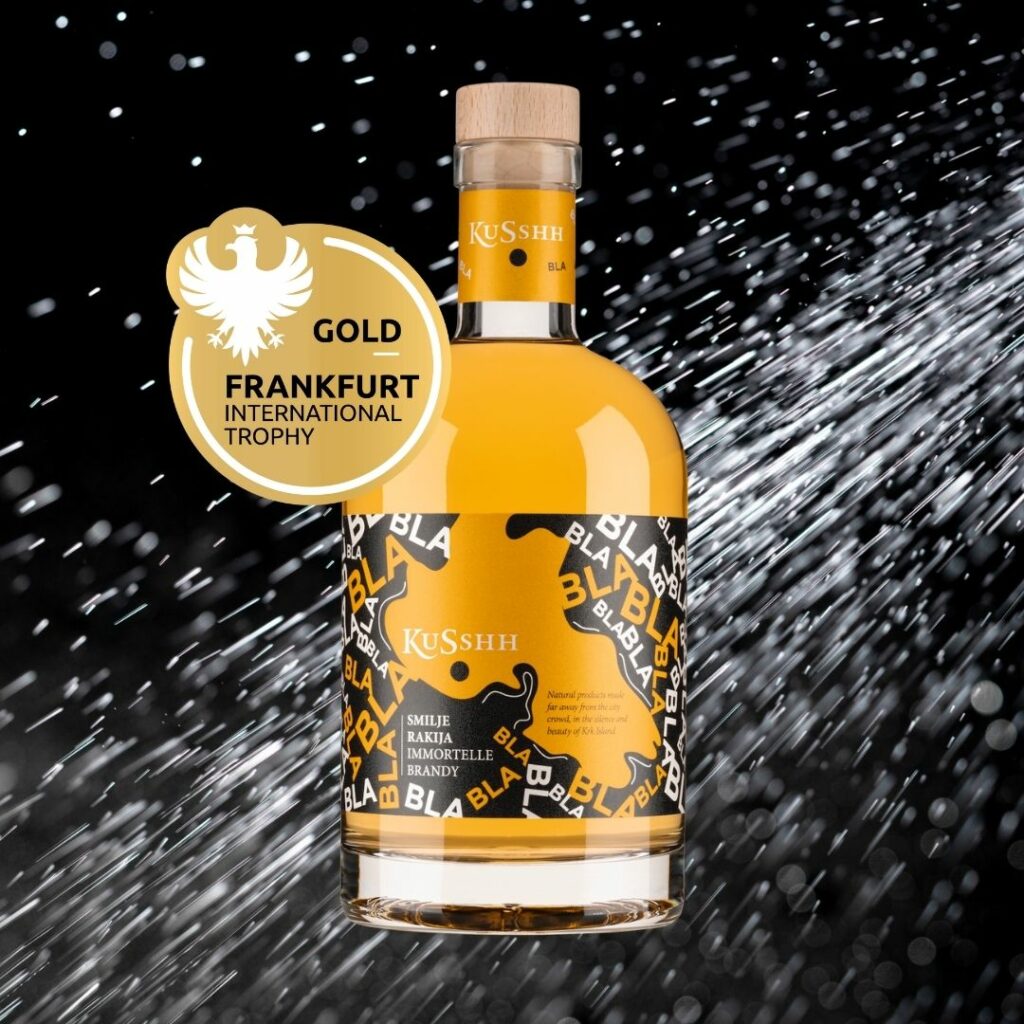 London Spirits Competition is one of the leading international spirits competitions and differs from others in terms of evaluation, which includes not only the technical expertise of the producer and taste, but also the appearance, packaging and overall value offered by the product. In the short time it has been available, the gin has already been recognized by local fans of spirits, and now professional judges in London have awarded it high marks in all the above categories.
KuSshh gin is prepared on the basis of komovica brandy and contains as many as nine spices: pine, coriander, angelica, orange peel, lemon peel, licorice, immortelle, anise and Ceylon cinnamon. What more can you say except that you definitely have to taste it!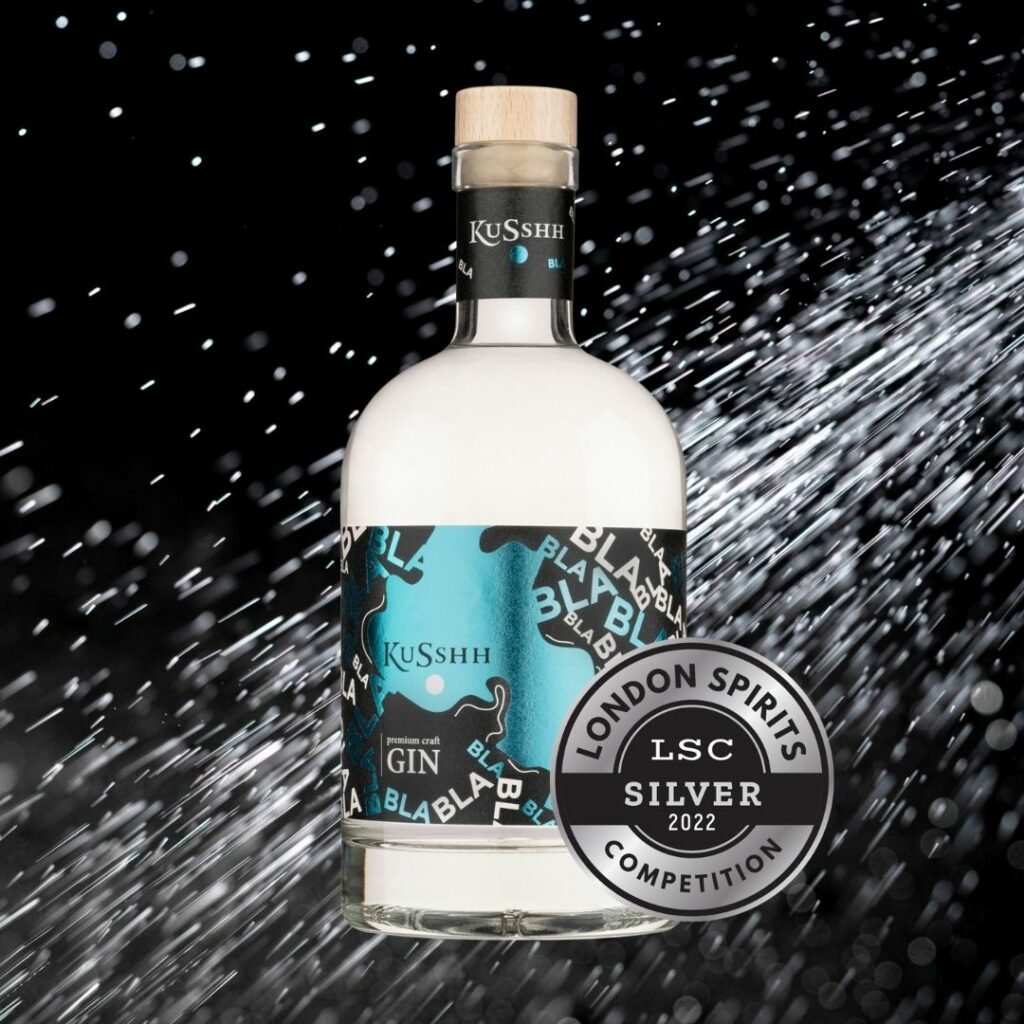 Don't forget other KuSshh spirits: teranino, wormwood, lavender and black olive liqueurs and sage and fig brandies. Find all of them in web shop!
Cheers!