We all want soft and smooth lips! Unfortunately, most of us face the annoying problem of chapped lips, especially in the cold, winter months. To make it easier for you, we bring you simple and effective advice that will keep your lips healthy and well-groomed throughout the year.
WHY ARE LIPS SO SENSITIVE?
The skin of the whole body is the thinnest and finest right on the lips, which makes it extremely sensitive to external conditions such as wind, frost and solar radiation. Lips suffer from changes in weather, the transition from heat to cold and are very easy to damage.
In addition, they do not have any lipid layer, so there is no fat on them and therefore they need hydration and protection, as well as occasional cleansing of dead cells. Otherwise, flakes are created, which are not only unattractive to the eye, but also cause uncomfortable tightening and stinging.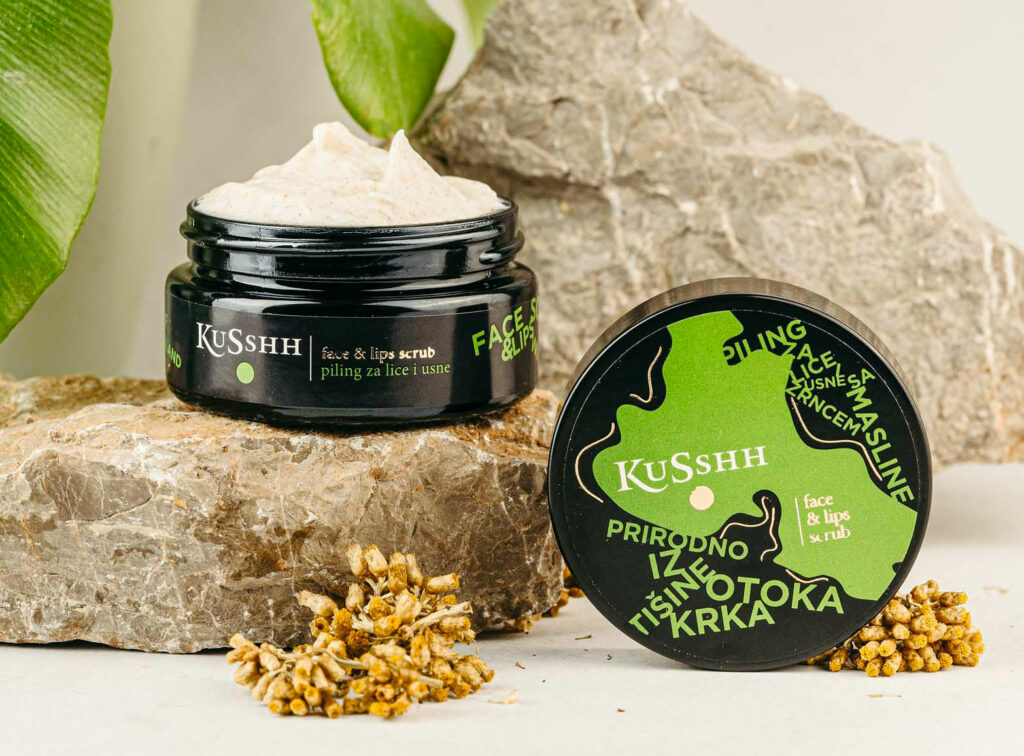 SOLUTION FOR SOFT AND SMOOTH LIPS HIDDEN IN ONE WORD – SCRUB
The benefits of lips scrub are numerous:
-removes dead cells and prevents flakes and cracking of the lips
-softens, hydrates and nourishes them
-improves circulation and gives the lips a healthy color so they look fresher and fuller
-prepares the lips for further care
HOW TO CHOOSE THE RIGHT SCRUB?
Due to its light creamy structure and natural ingredients, KuSshh face and lips scrub with olive pits can be used not only on the face skin, but also on the lips!
Lips scrub, same as with the face, is used after a thorough cleansing. Lightly moisturize your lips and then apply a small amount of scrub, massaging your lips with gentle movements. Rinse it after a few minutes with lukewarm wate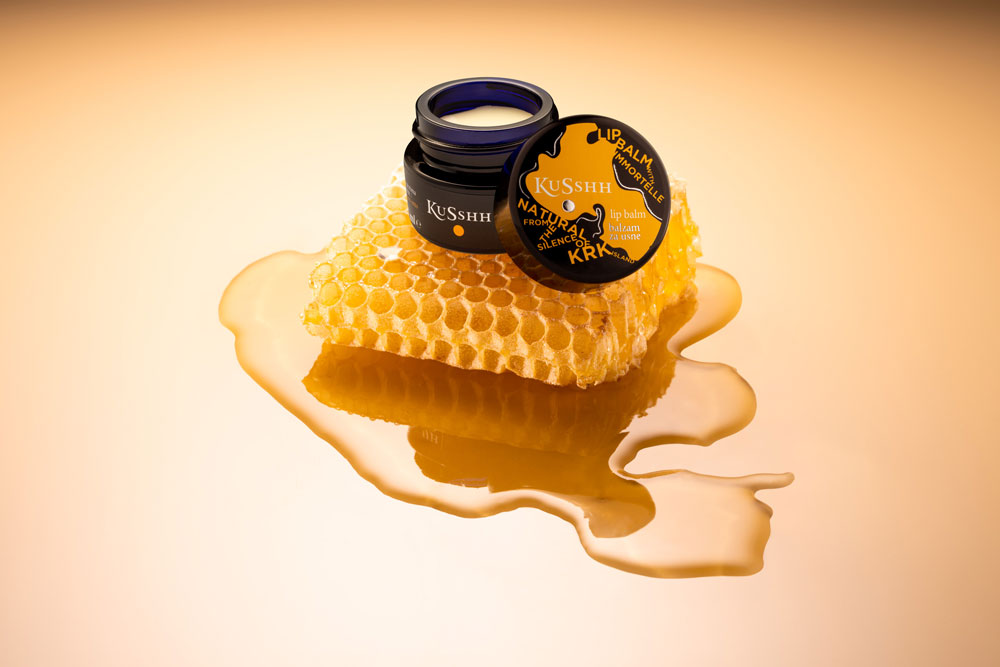 AFTER SCRUB – REGENERATION AND PROTECTION
Do not forget about regeneration and be sure to treat your lips with a natural and nourishing lip balm.. Enriched with immortelle and jojoba and castor oils, KuSshh lip balm will hydrate and protect the skin of the lips giving them a velvety softness and natural shine.
While you can use the lip balm daily, it is recommended to use the scrub once or twice a week in the evening after removing makeup. Be sure to include both lips scrub and lip balm in your regular beauty routine and enjoy healthy, soft and smooth lips, ready for kisses!